Lisbon
Explore the city of Lisbon, the capital of Portugal, where history meets contemporary charm. Begin your adventure by wandering through the winding streets of the Alfama district, one of the oldest neighborhoods in the city, and soak in its captivating atmosphere. Visit the iconic São Jorge Castle, perched high on a hill, for panoramic views of Lisbon's rooftops and the Tagus River.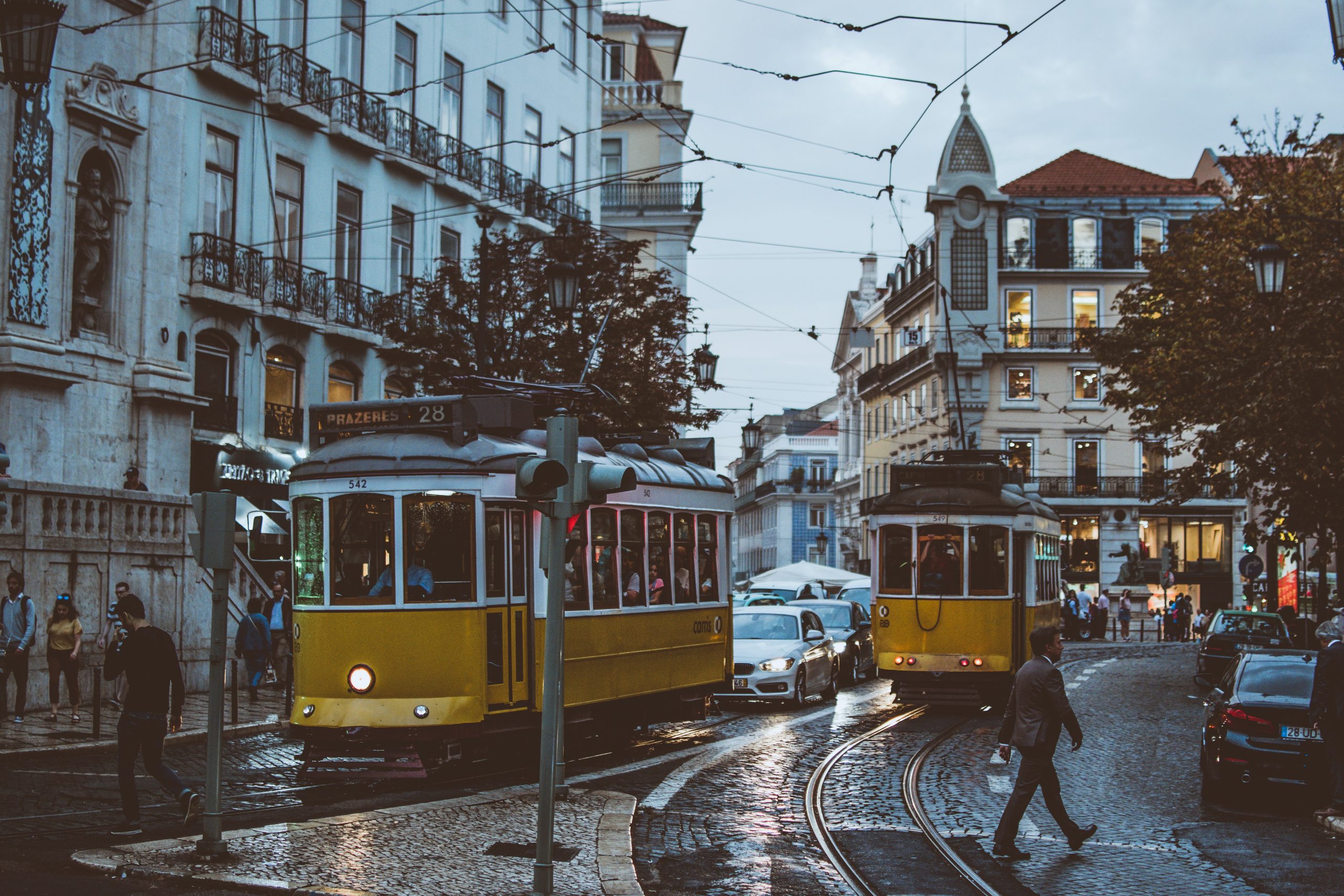 Public transport
In Lisbon, you have a variety of public transportation options to explore the city and reach its many attractions. The most famous tram in Lisbon is undoubtedly tram line 28, which takes you on a journey past the city's most renowned landmarks. Additionally, there are other tram lines like 12 and 18 that offer alternative routes for city exploration.
For inner-city travel in Lisbon, you can rely on the city buses, with line 737 being a particularly convenient choice for reaching various neighborhoods and attractions.
Lisbon's metro network comprises four lines, each identified by a distinct color (blue, yellow, green, and red). It provides a fast and efficient way to navigate the city, connecting key locations such as the airport, Santa Apolónia train station, and the historic city center. This extensive public transportation system ensures easy access to all that Lisbon has to offer.