Madrid
Discover the city of Madrid, the capital of Spain, where history, art, and lively culture blend harmoniously. Begin your journey by visiting the magnificent Royal Palace, a stunning architectural masterpiece that offers a glimpse into the grandeur of Spain's monarchy. Explore the iconic Prado Museum, home to an exceptional collection of European art, including works by Goya, Velázquez, and El Greco. Stroll through the picturesque Retiro Park, a tranquil oasis in the heart of the city, where you can relax by the lake or admire the beautiful Crystal Palace.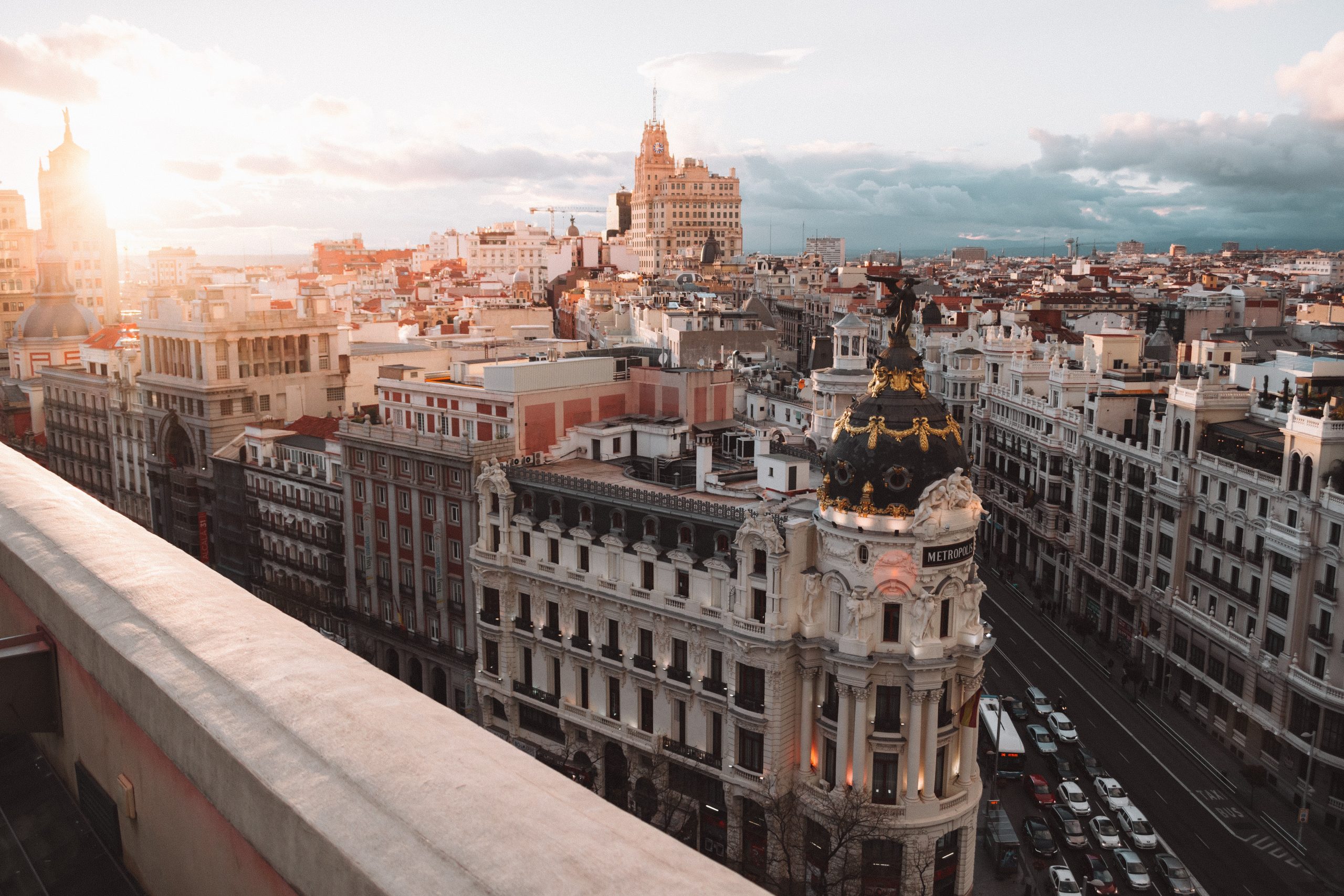 Public transport
Madrid has an extensive public transportation system that includes both the metro and buses, giving travelers convenient options for exploring the city. The metro network consists of 13 lines that run daily from about 6 a.m. to after midnight, with train frequency varying depending on the time of day, day of the week and specific route, but usually running every 3 to 8 minutes.
The city's subway system is characterized by clearly marked lines, distinguished on the map by numbers or colors. Most of the city falls within "Zona A" for the fare, and each subway line has its own platform, so you can board without difficulty. In addition to the metro, Madrid has an extensive network of bus lines that connect different neighborhoods, districts and destinations in the city and surrounding areas. Major bus lines, such as Line 1, crisscross the city center, connecting essential sights such as Puerta del Sol, Atocha and the Prado Museum, and providing convenient options for sightseeing. Whether exploring the historic center, visiting prominent landmarks or traveling to nearby cities, Madrid's extensive public transportation network caters to a variety of travel needs.
Tickets