Seville
In Seville, there are plenty of exciting things to do. Explore the stunning Alcázar palace and its enchanting gardens. Visit the massive Cathedral, home to the tomb of Christopher Columbus. Take a leisurely stroll through the charming neighborhood of Santa Cruz with its narrow streets and picturesque squares. Immerse yourself in the vibrant flamenco culture by watching a live performance. Indulge in delicious tapas and local cuisine at traditional taverns. Climb the Giralda Tower for panoramic views of the city. Experience the lively atmosphere of the Triana district, famous for its flamenco heritage. The city offers a captivating blend of history, culture, and culinary delights for every traveler.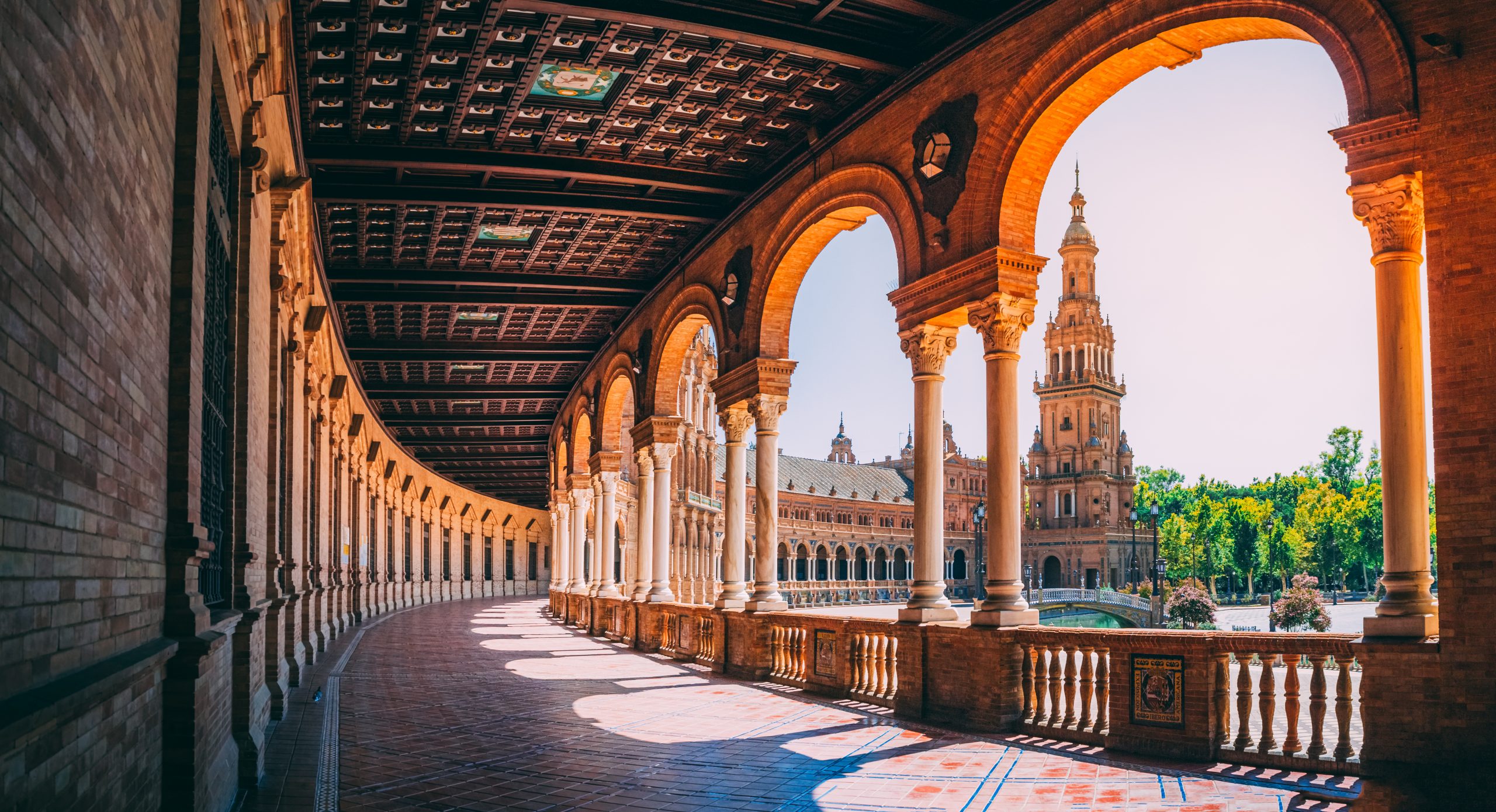 Public transport
Seville boasts an efficient public transportation system managed by the renowned company TUSSAM. This comprehensive system encompasses a network of buses, trams, and metro lines that serve and its surrounding areas. Public transportation in Seville is well-organized, providing travelers with a convenient and reliable way to navigate the city.
Buses and streetcars form the core of public transportation in Seville, connecting seamlessly and providing excellent accessibility to the city. The bus is the mode of choice for local travel within the city, while streetcar line T1 runs through the bustling city center, connecting Plaza Nueva with Estación del Prado de San Sebastián.
Furthermore, Seville boasts a modern metro line, known as Line 1 (red), which crisscrosses the city from north to south, linking essential locations such as the historic center, the centrally located Santa Justa train station, and the prestigious Expo area. The metro offers travelers a swift and efficient means of traveling from one end of the city to the other, facilitating easy access to Seville's myriad sights and attractions.